10 Tips for making money on Eureka Surveys
October 2, 2020  0 mins read
---
Eureka Surveys has sent members hundreds of thousands of dollars since being founded in 2019. We are one of the few platforms to offer instant cashouts and we've received over 100,000 positive reviews on the App Store!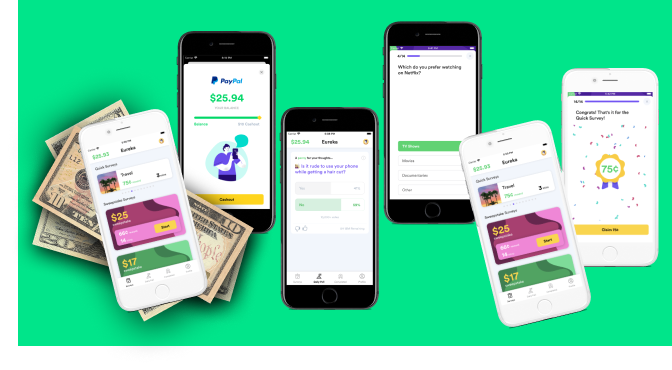 Here are 10 tips to help you make the most money on Eureka:
1. Surveys are best Monday through Friday in the afternoons and evenings
Surveys are best Monday through Friday in the afternoons and evenings, so target this time to take surveys. Weekday surveys are shorter, pay more, and are easier to qualify for. This doesn't mean that surveys are off-limits on the weekends, just that you should go in with lower expectations - our brand partners need a break on the weekend as well!
2. Make sure your Eureka profile is completely filled out
Profile information helps us ensure you qualify for the greatest number of high-paying surveys. We've found that completed profiles can earn up to 4x more money! Hint: Take the Profile Quick Survey and get paid to fill out your Eureka profile!
3. Claim free money every day by answering our daily poll
The daily poll updates every day at 8 PM ET, and yes, we come up with these questions ourselves!
4. Eureka is available on Web, iOS, and Android
Your same Eureka account can be used to log in to any of our platforms, which means you can earn money both on your phone and on your computer! Bored at work? Take surveys on your computer. Commercial break on TV? Switch to your phone without leaving the couch.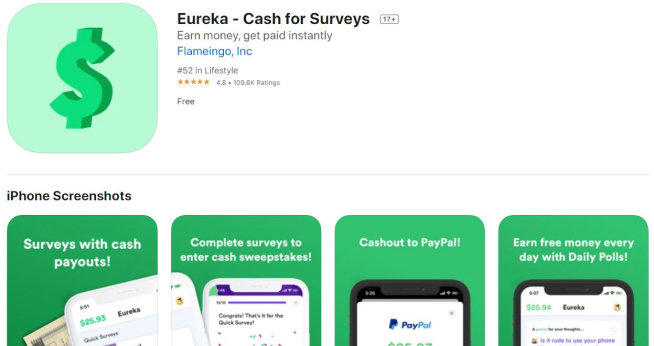 5. Turn on location and notifications for higher-paying surveys
If you're using Eureka on mobile, make sure you turn on location and notifications to get alerts for our highest-paying surveys. These surveys have very high demand and come and go quickly, so act fast when you see one!
6. Take your time answering survey questions
A brand may not reward you the survey's full amount if your answers are inconsistent or if you fail an attention-checker question. Eureka Surveys rewards our best survey takers with shorter, higher-paying surveys!
7. Answer surveys honestly and truthfully
Same as above, a brand may not reward you the survey's full amount if your answers to a survey do not match what you have filled out on your Eureka profile.
8. Be patient for new surveys
If you have a hard time qualifying for surveys, wait a bit before trying again. Survey availability is constantly fluctuating and determined by the number of new surveys our brand partners choose to post.
9. Please feel free to contact our support team
If you're experiencing issues with surveys or with your account, please reach out to our support team [email protected] We guarantee a response within two business days.
10. Follow us on social media
Follow us on social media for announcements and giveaways! We are on Instagram, Facebook, Twitter, and TikTok. Ready to cashout your earnings? Most PayPal or gift card cashouts are instant!
Happy earning!